While Grace Kelly struts past the camera in couture, poor Jimmy Stewart spends the majority of Rear Window in a neat and tidy pair of baby blue pyjamas. They are a fine pair of jim jams and match them with a leg cast and a pair of binoculars and voila you are L.B Jeffries. If this is your night for comfort so be it, but we would suggest taking inspiration from some of Jimmy's other roles.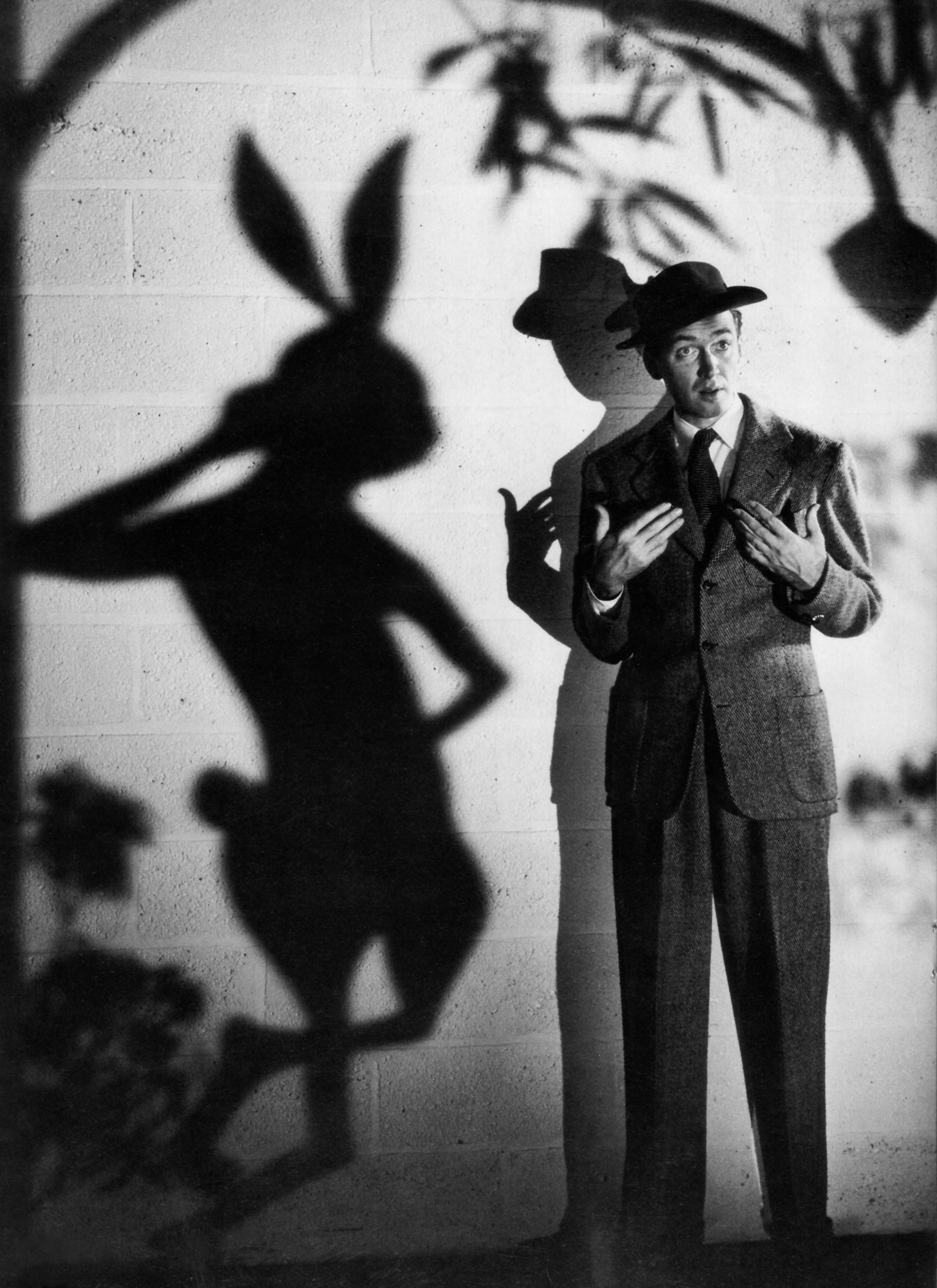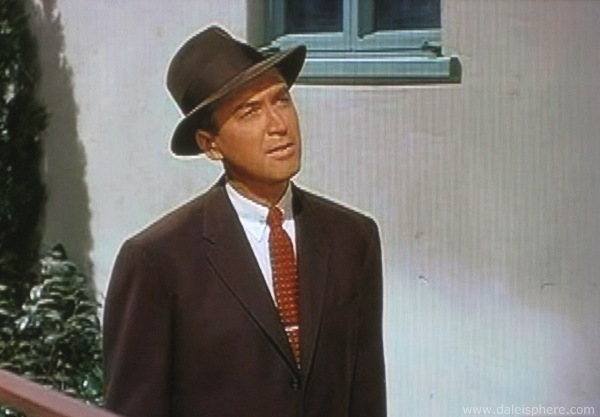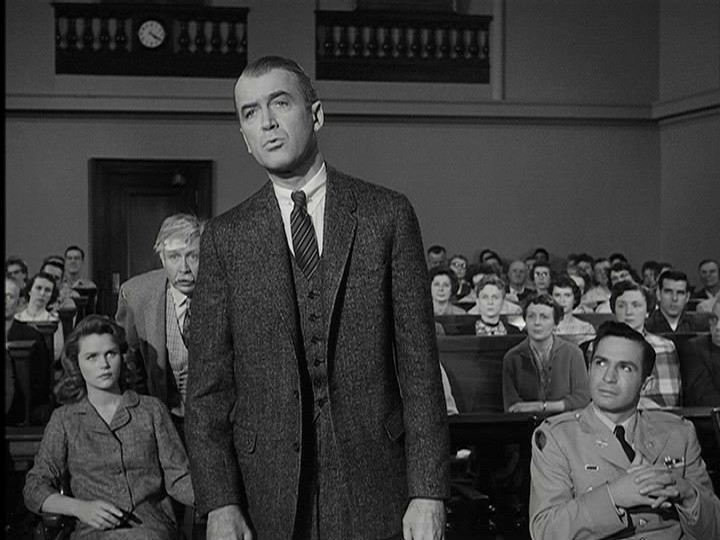 Harvey 1950, Vertigo 1958, Anatomy of a Murder 1959
Jimmy always managed to look incredibly well put together and handsome with a fashion that matched his grown-up clean cut boy next door image. Ask Men refer to Jimmy as "Honest and upright, Stewart's style followed in the same vein. He wasn't as daring as Fred Astaire and couldn't quite cut it against the sartorial superstar that Cary Grant had come to be. But, Stewart still managed to carve out his own space in history's fashion files. His decent character was matched in suits with the classic gentleman's fit and silhouette of the day: two-button jackets with side vents, peak lapels and hacking pockets. The extra-wide pointed peaks captured the essence of masculinity with a bold confidence that wasn't cocky. It was all balanced below with the distinguished diagonal lines of hacking pockets -- two large ones on each side with a single, smaller ticket pocket that added an asymmetrical distinctiveness. It's the look of a true man's man, which is exactly the mark Stewart left on screen and in style".
Ask Men suggests that to get the Jimmy Stewart look you should go for an updated version of his peak lapel jacket. "The style triumphed in the post-Depression Era and reemerged briefly during the grossly greedy days of Wall Street in the '80s. Now, similarly tough times are witnessing their resurrection once again. However, this go-round they're slimmer, to give wider builds a longer appearance while still providing the shape and definition super-skinny guys need. And if you really want to get serious, go for the double-breasted variety. Stewart would likely approve in the most modest way possible, of course".

Quotes from askmen.com/fashion